23 January 'Youth Day' i.e. birth anniversary of Netaji Subhash Chandra Bose
January 23 is celebrated as 'Youth Day' in India because Netaji Subhash Chandra Bose, the great personality of India who was a pioneer and ideal nationalist revolutionary for the youth, was born on January 23, 1897 in Cuttack, Orissa. Historians believe that he died in Taipei, Taiwan on August 18, 1945, a mystery that is still being researched.
Netaji and his life
A pioneer of Indian revolutionaries, Netaji led the independence movement against British rule in India and also led the Indian National Army overseas against the Western powers during World War II. That Mohandas K. Gandhi's contemporary, sometimes an ally and sometimes an opponent. Bose was particularly known for his militant approach to independence and his approach to socialist policies.
The son of a wealthy and prominent Bengali lawyer, Bose studied at the Presidency College, Calcutta, from where he was expelled in 1916 for nationalist activities, and graduated from the Scottish Church College in 1919. After that, his parents sent him to the University of Cambridge in England to prepare for the Indian Civil Service.
In 1920 he passed the Civil Services Examination, but in April 1921, after hearing of the nationalist problems in India, he resigned his candidature and returned to India. Throughout his career, especially in the early stages, he was supported financially and emotionally by his elder brother, Sarat Chandra Bose (1889–1950), a wealthy Calcutta lawyer and Indian National Congress politician.
Bose then joined the non-cooperation movement started by Gandhiji, who built the Indian National Congress as a powerful non-violent organization. Bose was advised by Gandhi to work under Bengal politician Chitta Ranjan Das. There Bose became a young teacher, journalist and commandant of the volunteers of the Bengal Congress. He was jailed in December 1921 for his activities. In 1924 he was appointed as the chief executive officer of the Calcutta Municipal Corporation, of which Das was the mayor. Bose was soon exiled to Burma (Myanmar) as he was suspected of having links with secret revolutionary movements. In 1927 he returned to find the affairs of the Bengal Congress in disarray after the death of Das, leading to his resignation and Bose being elected as the President of the Bengal Congress. Soon afterwards he and Jawaharlal Nehru became the two general secretaries of the Indian National Congress.
Meanwhile, support for Gandhi in the Indian National Congress grew, and Gandhi resumed a more influential role in the party. When the 'Civil Disobedience' movement was launched in 1930, Bose was already under detention for his links with the revolutionary group, the Bengal Volunteers. Still, while in jail, he was elected the mayor of Calcutta. Released and then arrested several times for his suspected role in violent acts, Bose contracted tuberculosis and was finally allowed to travel to Europe after being released due to ill health. Forced into exile and still ill, he wrote The Indian Struggle, 1920–1934, pleading with European leaders to solve India's problems. He was again detained on his return from Europe in 1936 and released a year later.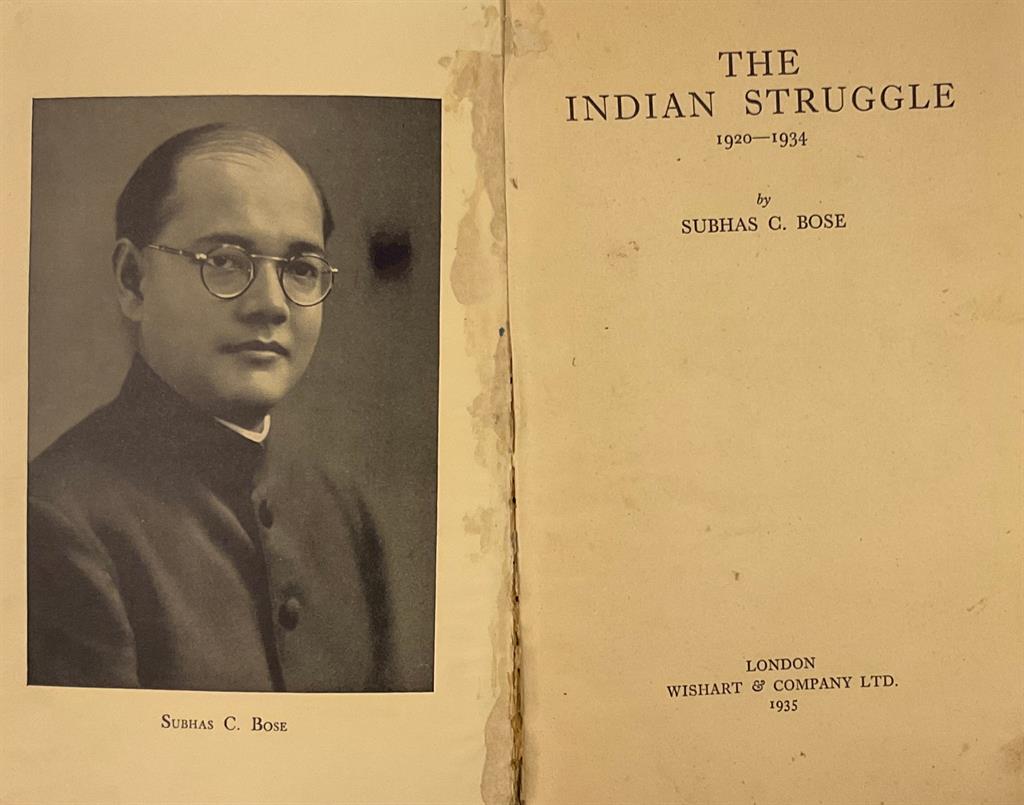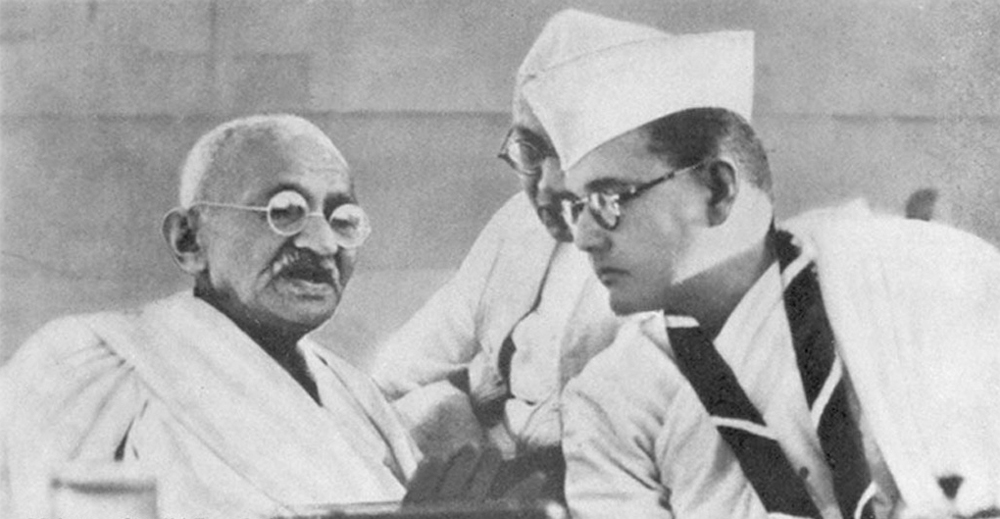 Meanwhile, Bose became critical of Gandhi's more conservative economics as well as his less confrontational approach to independence. In 1938, he was elected President of the Indian National Congress and formed the National Planning Committee, which formulated a policy of large-scale industrialization. However, it was not compatible with Gandhian economic thought. Bose's endorsement came in 1939, when he defeated a Gandhian opponent for re-election. However, the "rebel president" was forced to resign due to Gandhi's lack of support. He founded the Forward Bloc, hoping to mobilize radical elements, but was imprisoned again in July 1940. His refusal to remain in prison during this crucial period in India's history was expressed in his determination to fast unto death, which intimidated the British government into releasing him. Despite being closely watched, he escaped from his Calcutta residence in disguise on January 26, 1941, and via Kabul and Moscow finally reached Germany in April.
In Nazi Germany, Bose came under the newly created Special Bureau for India under the guidance of Adam von Trott zu Solz. He and other Indians who had gathered in Berlin broadcast regularly from January 1942 on the German-sponsored Azad Hind Radio, speaking in English, Hindi, Bengali, Tamil, Telugu, Gujarati and Pashto.
A little more than a year after the Japanese invasion of Southeast Asia, Bose left Germany, traveling on German and Japanese submarines and aeroplanes, and arrived in Tokyo in May 1943. On 4 July he assumed leadership of the Indian independence movement in East Asia and proceeded, with Japanese aid and influence, to build a trained army of about 40,000 soldiers in Japanese-occupied Southeast Asia. On October 21, 1943, Bose announced the establishment of the Provisional Government of Free India, and his so-called Indian National Army (Azad Hind Fauj), along with Japanese troops, advanced to Rangoon (Yangon) and from there to Indian soil Reached. on March 18, 1944, and moved to the plains of Kohima and Imphal. In a stubborn battle, the mixed Indian and Japanese forces, which lacked Japanese air support, were defeated and forced to retreat; Nevertheless, the Indian National Army managed to retain its identity as a liberation army based in Burma and later Indochina for some time.
अगस्त 1945 में जापान द्वारा आत्मसमर्पण की घोषणा करने के कुछ दिनों बाद, दक्षिण पूर्व एशिया से भाग रहे बोस की ताइवान के एक जापानी अस्पताल में एक विमान दुर्घटना से जलने की वजह से मृत्यु हो गई। इतिहासकारों के अनुसार, माना जाता है कि बोस की मृत्यु 18 अगस्त, 1945 को ताइपेई, ताइवान में एक विमान दुर्घटना में लगी गंभीर चोटों के इलाज के दौरान हुई थी।
उनके अनुयायियों का मानना ​​था कि नेताजी की मृत्यु केवल एक अफवाह थी, सच्चाई नहीं। साक्ष्य एकत्र किए गए और 'शाहनवाज आयोग-1956' और 'खोसला आयोग-1970', 'मुखर्जी आयोग-2005' जैसी विभिन्न समितियों और बैठकों का आयोजन किया गया जिसमें सरकारी रिपोर्ट और अन्य प्रमाण एकत्र किए गए और प्रस्तुत किए गए। इन आयोगों के तहत कई खुलासे किए गए। अनुज धर एवं चन्द्रचूड़ घोष जैसे शोधार्थियों द्वारा उल्लेखनीय कार्य किया गया जिसके आधार पर पुस्तकें एवं विभिन्न दस्तावेज भी उपलब्ध हैं।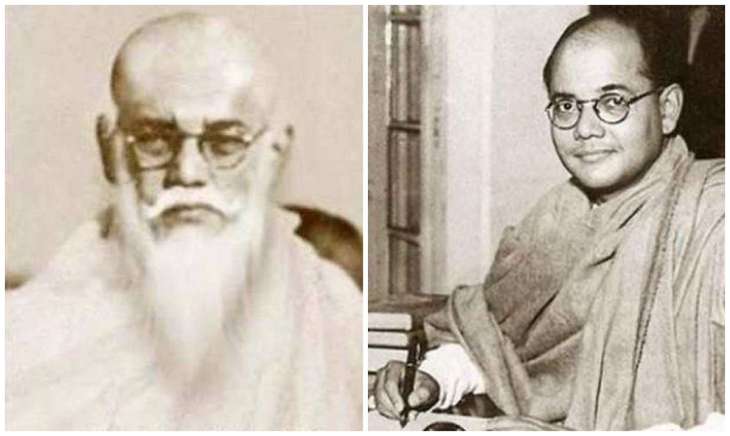 After Netaji's so-called death, he lived in oblivion and is believed to have lived in the guise of 'Gumnami Baba' or 'Bhagwan Ji' till September 16, 1985, performing his duties towards his country in Ayodhya. Not only this, evidence and letters have also been found about his wife Emily, daughter Anita Bose Faf and family.